27 Waterlily Way
Unfurnished, 3x3 lot
3 bedroom, 2 bathroom
Basegame compatible: $24,843
All EPs: $23,502
There is a "basegame" version which is a bit different than the "all EP" version due to differences in the build mode. The only major differences are the stairs and the windows.
HOWEVER. Here are the pictures!
Layout:
1. Study/RecRoom
2. Living Area
3. Bathroom
4. Kitchen/Dining/Stairs
5. Bedroom
6. Bedroom
7. Bedroom
8. Bathroom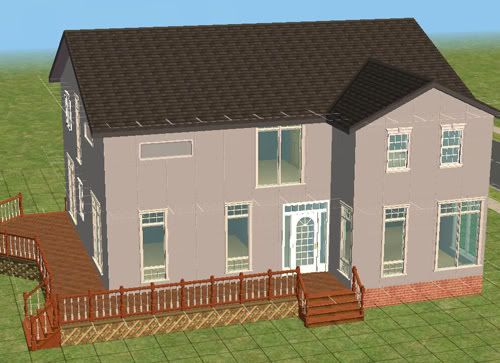 Here is a picture of the outside in the front.
And the outside back/side.
I have a furnished version of this house in my game that I also took pictures of. If anyone would like me to upload the furnished version [which will require all EPs and SPs] just comment and let me know. It costs just over $123,700 [I went a little nuts with the decor!]. I don't believe there is any CC in the furnished version, but you will need all EPs/SPs.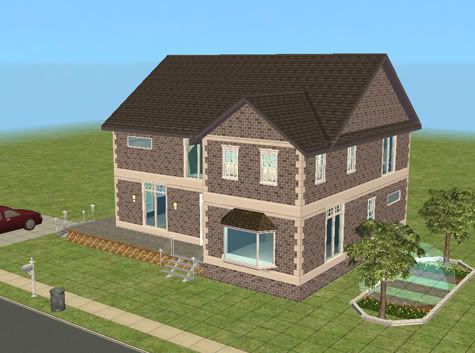 Outside front.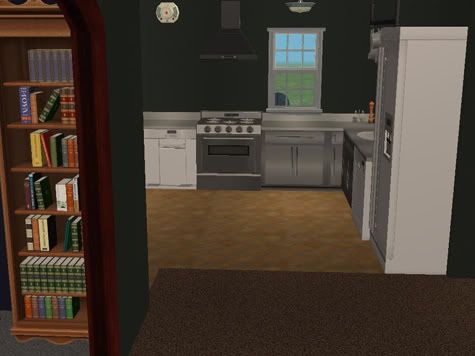 View from the entryway.
Looking into the study/rec room.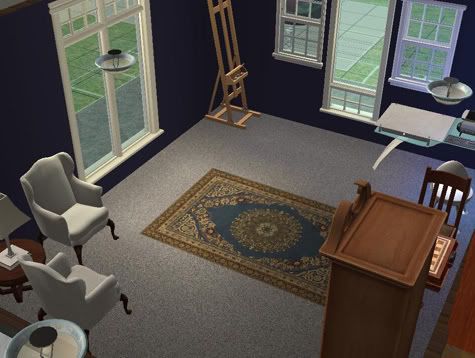 Bird's-eye view of the study/rec room.
Dining area/stairway.
Kitchen.
Living room.
Living room again.
Here is the first bedroom [which I decided was a children's bedroom].
Another view.
This is the second bedroom, the "teen" bedroom.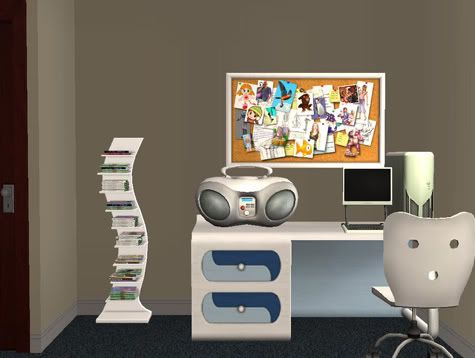 Another view.
"Master" bedroom.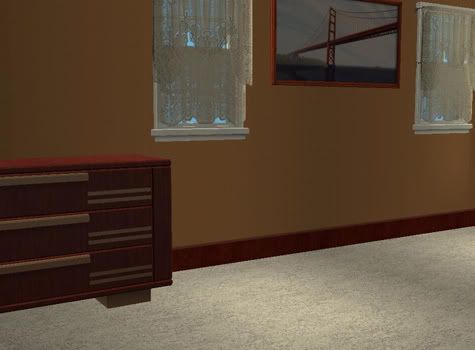 Another view.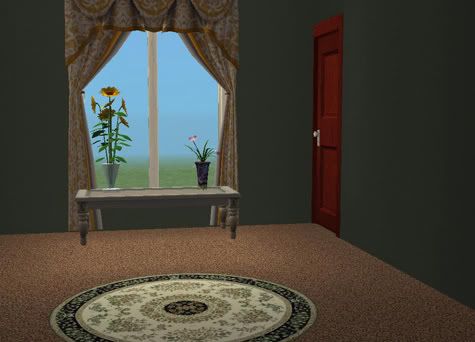 Here's the hall area at the top of the stairs.
And here is the upstairs bathroom. I conveniently didn't take pictures of the downstairs bathroom because I'm not a fan of the way I did it. :P
Here is a picture of the back patio. It has a pool, a hot tub, a grill and outside table, and lounge furniture.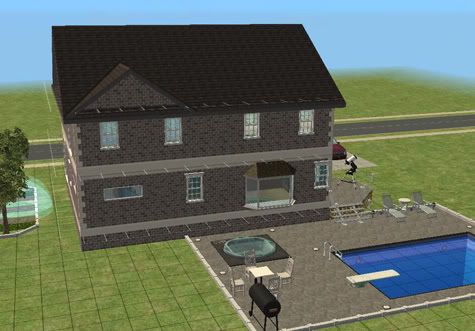 And here's a view of the back of the house.
Download the basegame version here:
http://www.box.net/shared/90laccu800
Download the "all EP/SP" version here:
http://www.box.net/shared/7obohy70gk
And comment if you would like me to upload the furnished version :)