Welcome back to the Corleone Legacy :) I haven't played much in the past couple of weeks, so it's a good thing I only have to update every two weeks for the founder challenge ;) And because I'm speshul, I named it incorrectly because I had my Photobucket albums set up differently, so this update will be Gen. 3.4 from now on. Anyway, onward!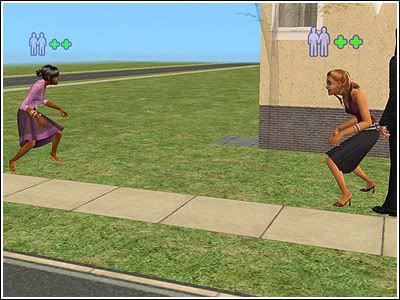 The heir poll results named Connie as a HUGE favorite.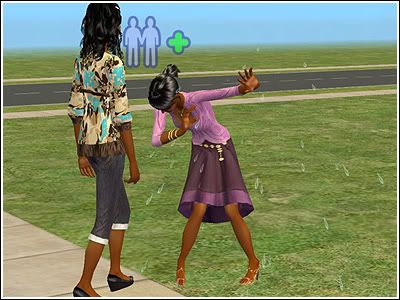 Apollonia and Lucy will get over it :P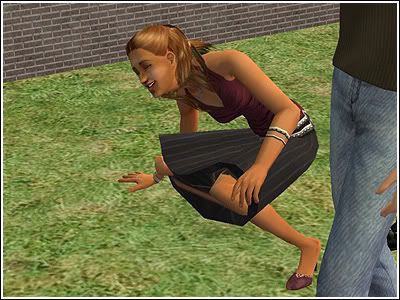 I'm glad that Connie is heir, because she's the most interesting out of all three.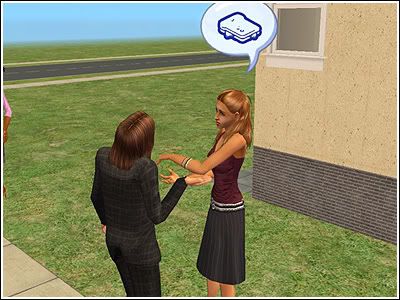 Connie
: Are you kidding me? I LOVE grilled cheese!
These two can't stand the sight of one another, I guess.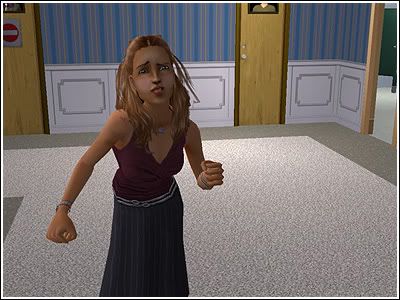 Connie
: Dancing is serious business.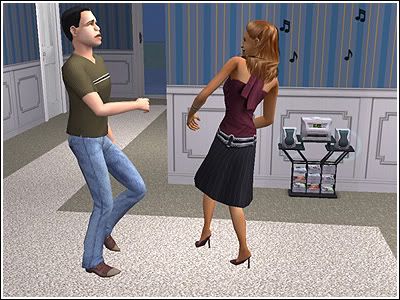 She also has no standards when dancing.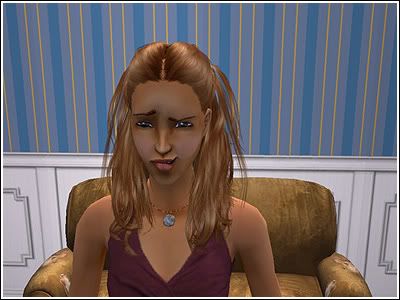 Connie
: ...I have standards...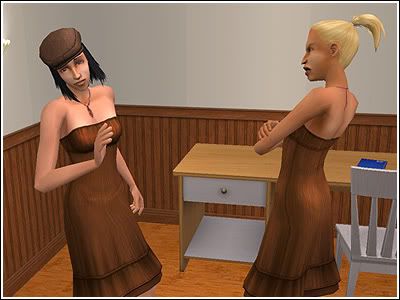 Blonde
: Are you kidding me?
Brunette
: Thanks a lot, now I have to change!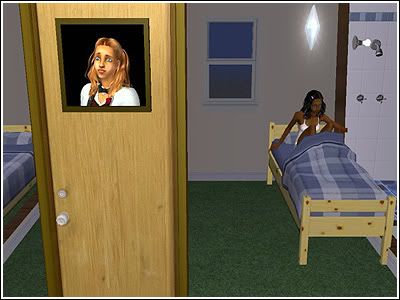 WHY can't anybody figure out which room belongs to them?
Of course, it wouldn't be college if the cook didn't start himself on fire, right?
FWOOSH
Connie
: Blech, burning flesh smells bad.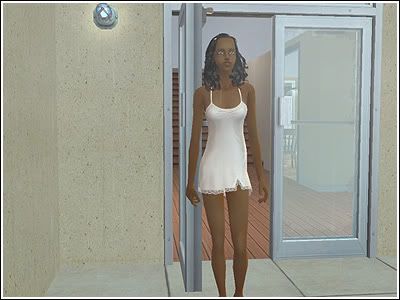 Lucy's a little hussy who goes to class in nothing but a negligee.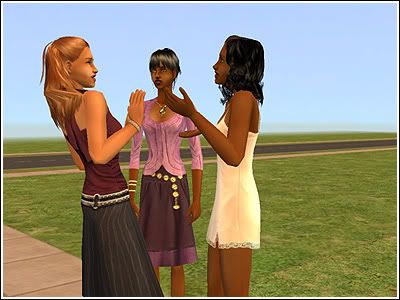 Connie will have nothing to do with the hussiness.
I sent them to a community lot to search for some men. They found the unsavory charlatan.
Well, that chick did.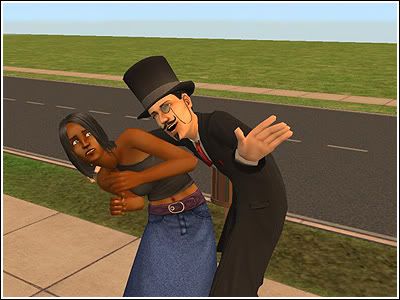 Unsavory
: And the he said, I'll take you places you've never been! I've gone all over the world...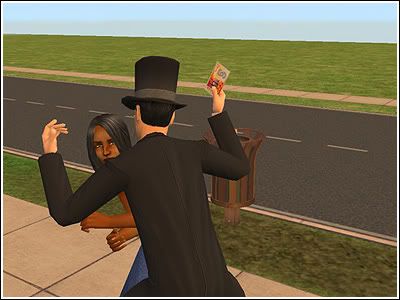 Unsavory
: It was fantastic!
I see what you did there, Unsavory...
Those roller skates look pretty uncomfortable, IMO.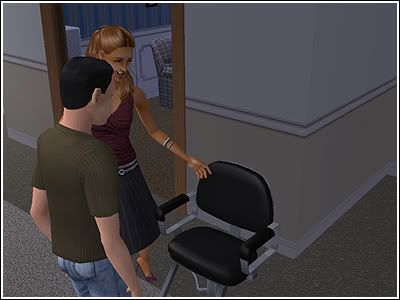 Connie decides to try her hand at giving makeovers.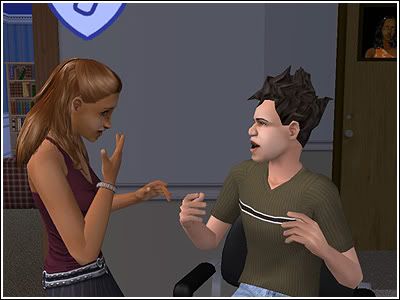 Failure.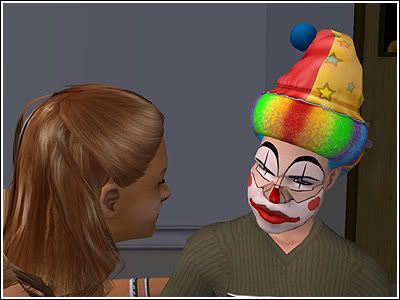 ...
Great success!
And then I decided to go on a... well...
...dormie killing-spree. :)
Unfortunately, the replacements weren't any better.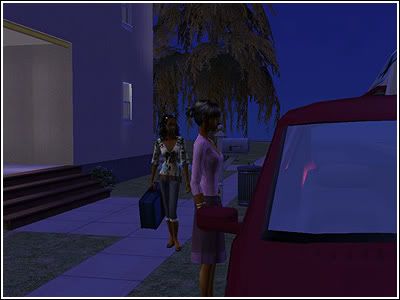 Vacay time!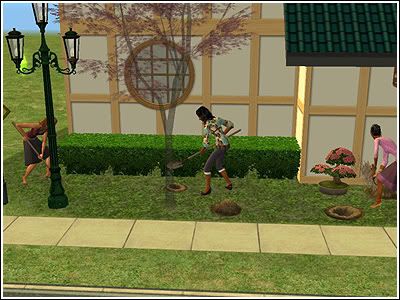 Dig! Look for the secret map!
Or just gawk at your nude sister. Whatever floats your boat.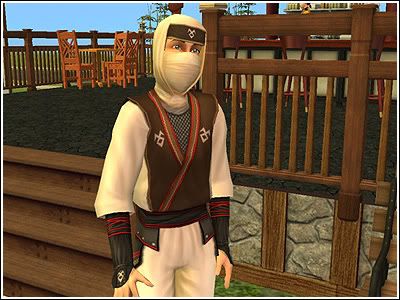 NINJA!!!
And then *poof*... he was gone. Connie apparently isn't worthy of learning how to teleport :(
This didn't work either.
WHYYYY DON'T I HAVE ANY BOYS D: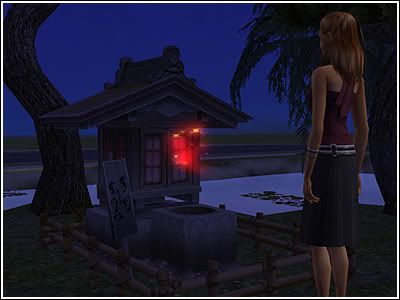 Didn't work again...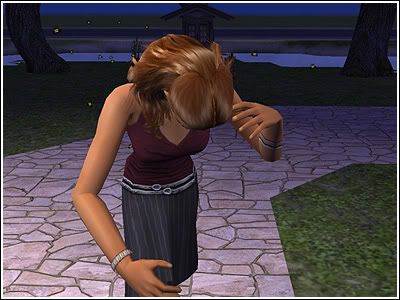 Well, have fun with those bees...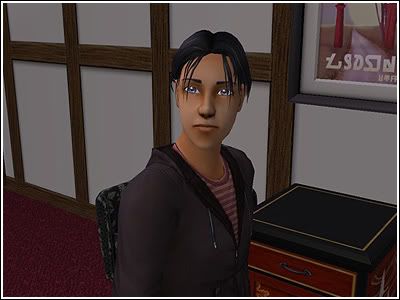 O HAI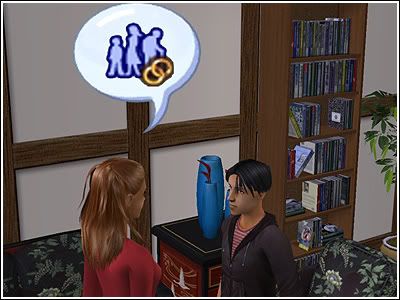 Connie
: Let's get married.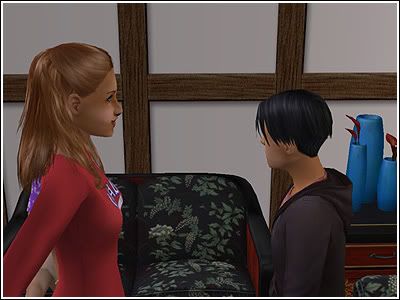 ... D:
DAMN YOU TEENAGER.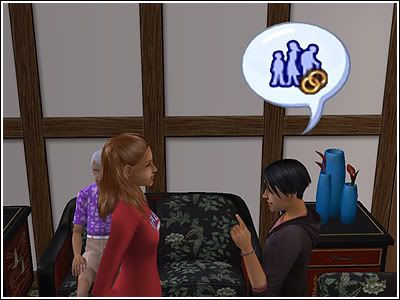 Hot Teen
: I'd marry you.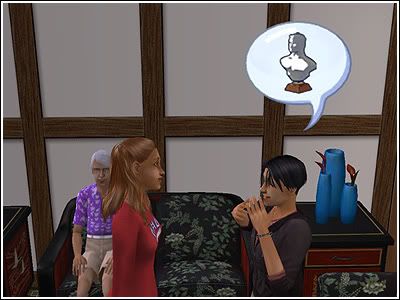 Hot Teen
: You have a nice bust.
Connie
: Oh, NOW you're just trying to play me.
Someone found the map to the secret lot, so here they are, wooing the old man with tea.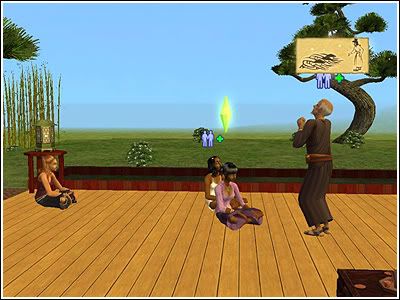 At the very least, the dragon scroll makes a pretty decoration :P
After the secret lot, they went to the hot springs. It immediately started raining, and then it turned into an electrocution party.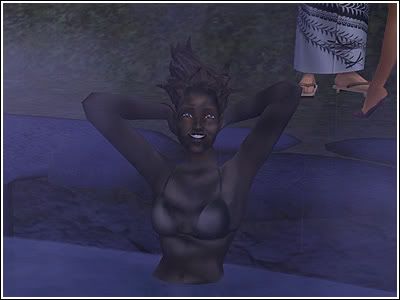 She looks so...
happy
about it.
Apollonia's turn...
She's not quite as pleased as her sister.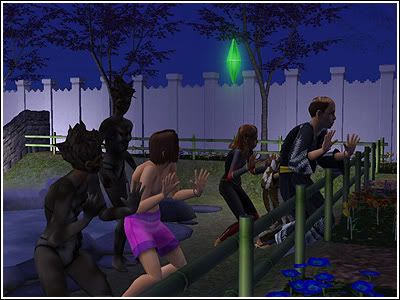 Crispy smustle party!
Non-crispy dance party!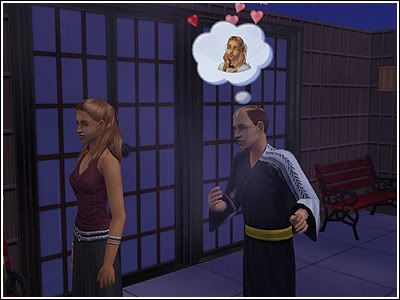 We'll end with... a possible love interest ;)
Thanks for reading!