Part 2
Jim
: I approve of the view.
Kaye
: My life sucks.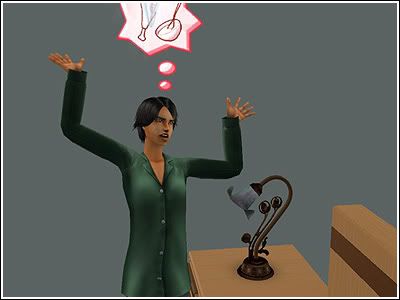 How to Eat
by
amandamanet
Step 1: Go into the kitchen
Step 2: Open the refrigerator
Step 3: Choose desired meal
Step 4: Prepare the meal
Step 5: ???
Step 6: PROFIT!!
Spyro
: Do not tell me what to do. I am a cat. I own this place.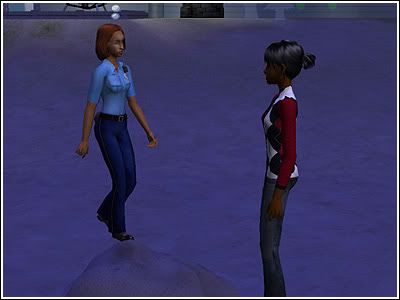 What's happening here?!
Nothing. I adopted another cat, Zelda. I want kittens! I also apparently failed to get a picture of Zelda.
Apollonia flew into her room to cry about a fight that isn't actually happening, in the living room.
Does that make sense? It didn't to me either.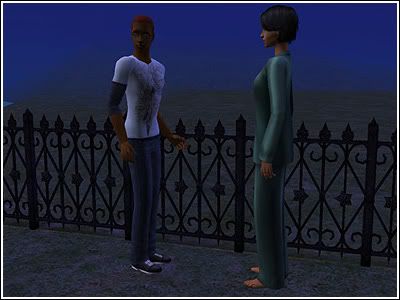 The graveyard: where all the cool people hang out at night.
First autonomous sunbather! :)
Jim
: But what if she gets skin cancer?
No worries. No cancer mod in my game [does a cancer mod exist? I'm sure it does somewhere. Weird people]
Instead, she got blessed with a very lovely sunburn.
The dumb... it does not stop.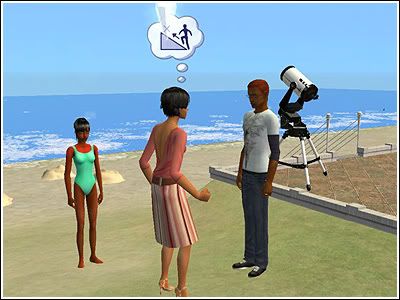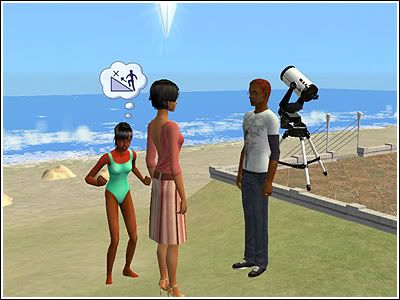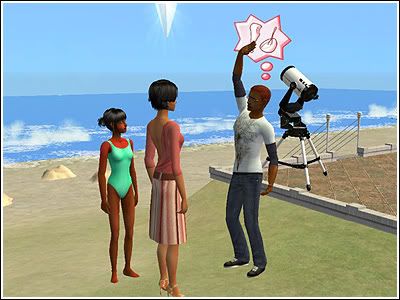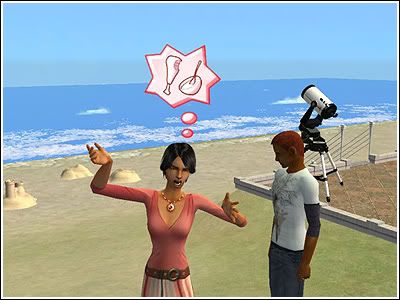 Where did Apollonia go?
To booze it up, of course.
Sleeping while hungry is never a good thing.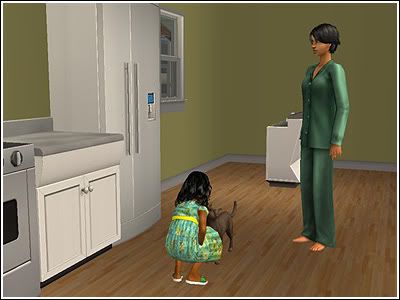 Especially when your kid and your cat are blocking your path to the fridge.
I'll admit it, I lol'd a little at that. Finally Kaye wants to eat autonomously and she can't :P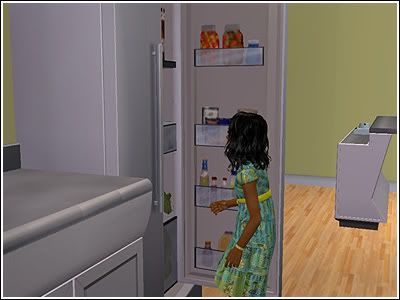 That doesn't stop Lucy from stuffing her face at every opportunity, though.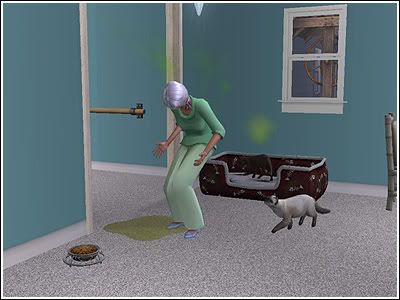 I'm not sure if Anna got scared, or if she just couldn't make it to the bathroom.
Please notice the stove.
WHO DIDN'T SEE THAT ONE COMING?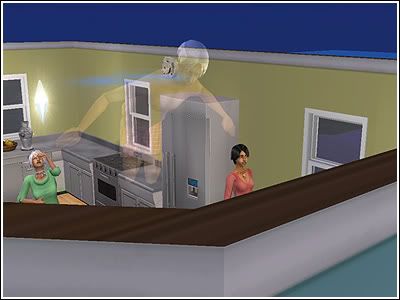 ...are the ghosts supposed to be able to swim in the ceiling?
Apollonia can't handle her family.
...uh-oh.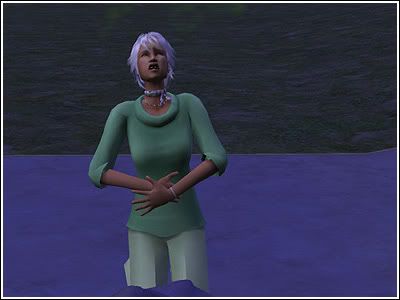 O_O
Noooooooo!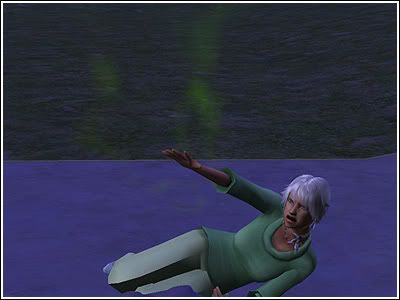 DAMN YOU, ASH! THAT WAS YOUR WIFE!!!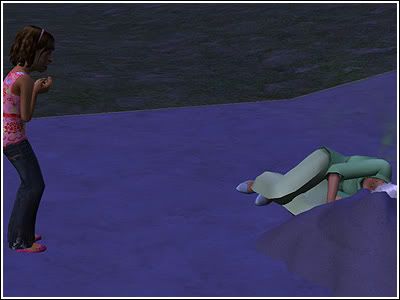 Now who's going to take care of the garden?
Plead, somebody! Plead!!
Oh thanks Jim. You're no help.
LOL at Ghost!Ash swimming in mid-air.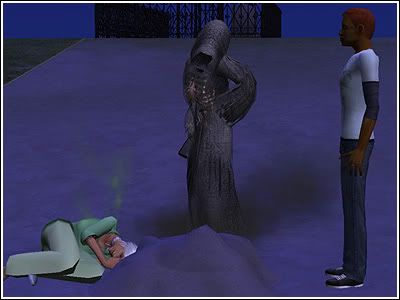 Grim
: I'm not even supposed to BE here today.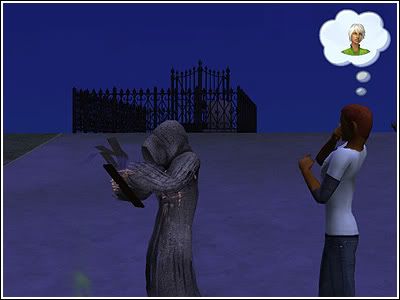 Grim
: I have to play hockey at 2... well, I should be out of here before then.
Jim
: Phew, rotting corpse.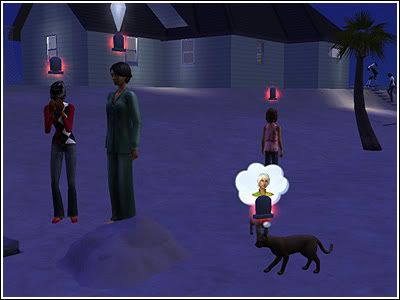 THANKS FOR TAKING YOUR SWEET TIME TO SHOW UP, KAYE.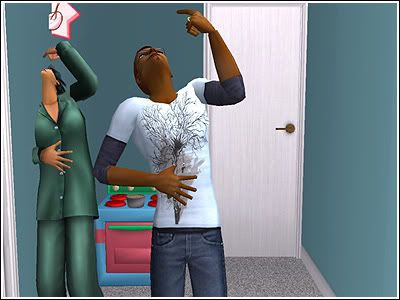 Death changes nothing. Apparently nobody learned that eating = staying alive.
Birthday!
See the smoking stove? Still the lobster thermidor from before.
Wooo birthday!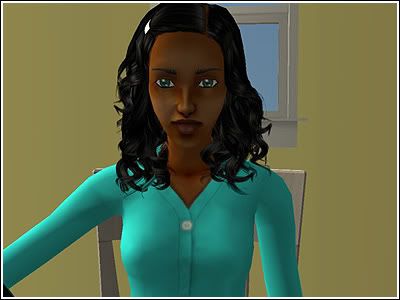 Lucy as a teen. She stayed fairly pretty. I actually don't mind the big lips that run in the family. Yet.
Well, someone had to get the thermidor out of the oven so somebody else could use it. Not that they would, but it's the principle of the thing.
Jim
: LOL, my five best friends would not approve.
Lucy: *RAWR*
I had to build a hobby room. There was no room for any of this stuff and I wanted it!
What's this? [Zelda, by the way]
Baby kitties! :DDD
Apollonia
: I have so many nice points that NOBODY will want to be my enemy.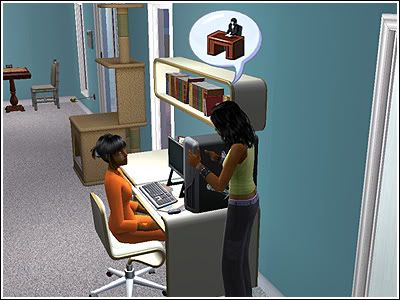 Lucy
: It sure is hard work being us.
The action in Spyro's queue? "Sing along".
AWWWWW.
"Stuff face".
Screw you! Just make a damn meal.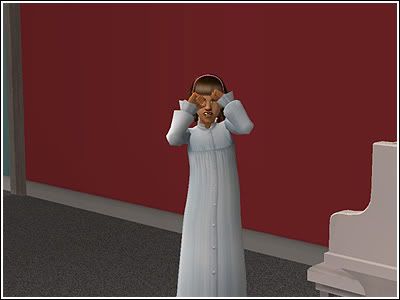 I'll bet you wouldn't be so tired if you didn't stay up all night playing the damn piano!
Lucy has been hit by the alcohol train.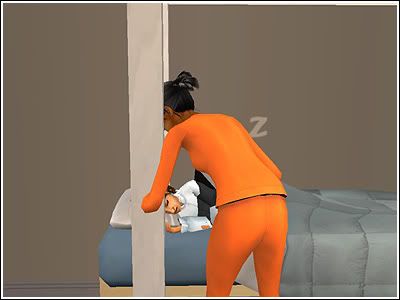 Apollonia is a Family Sim, so she enjoys autonomously tucking in her little sister.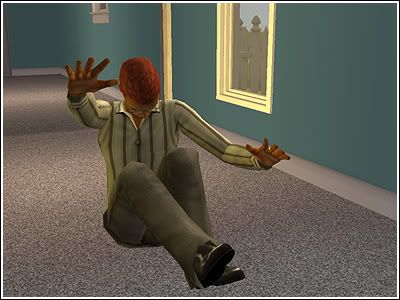 Oops. He didn't quite make it to the bedroom.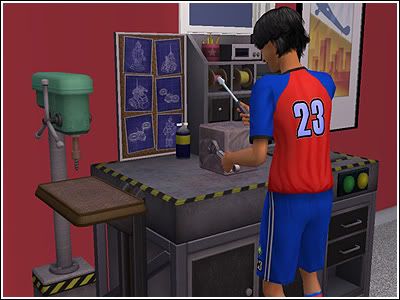 So I bought a robot station because Kaye's got maxed skills and I want a Servo. I've never had one before.
And yes, I've had OFB since it came out. I just suck at using EPs.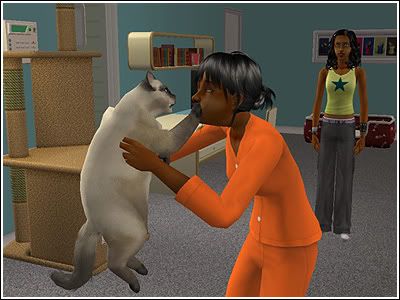 Spyro
: Shh... it'll be our little secret.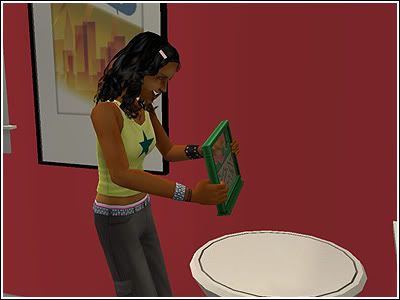 Lucy: *shake shake*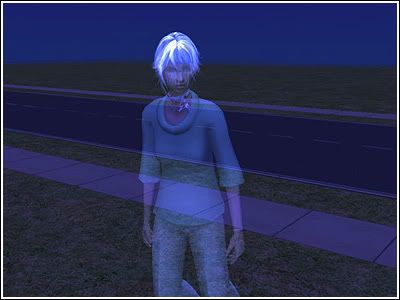 Oh hey Anna!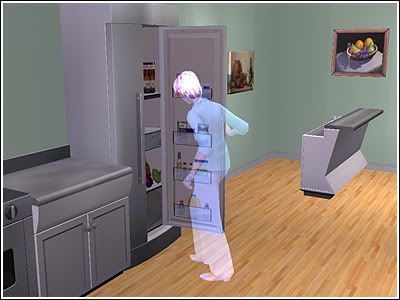 Just help yourself.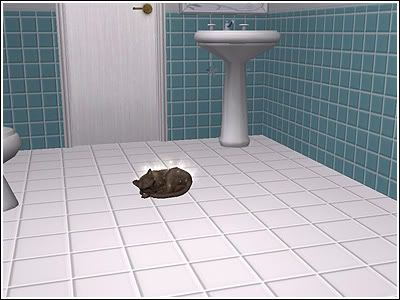 BABY KITTIES!
I've also never bred pets in my game. And yes, I've had Pets since it came out. I wasn't kidding about EP fail.
A boy, Luigi, and a girl, Peach.
$10 says they grow up not white.
And now... ~kittyspam~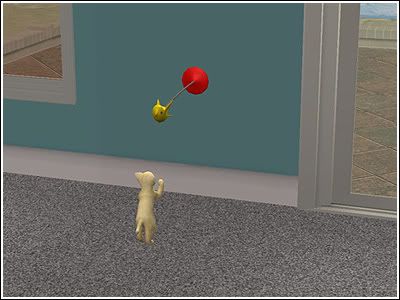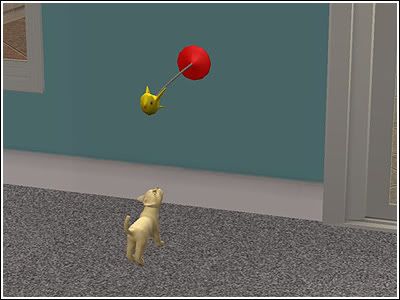 Yay kitties :D
PEDOSMILE!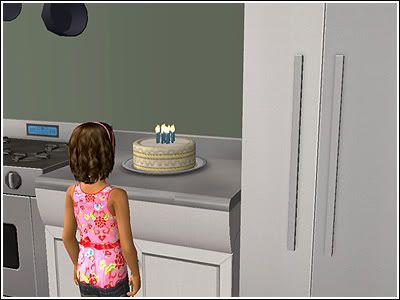 A birthday can only mean one thing... the update is almost over.
Teenified Connie.
A birthday of the youngest child can also mean only one thing...
College time!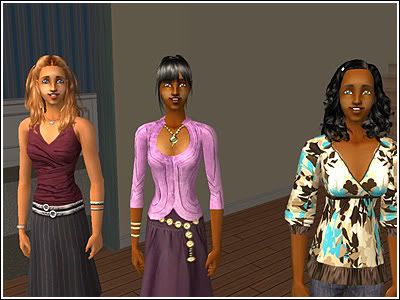 Grown up at Sim State.
What's so crazy, Lucy?
Oh, your sister?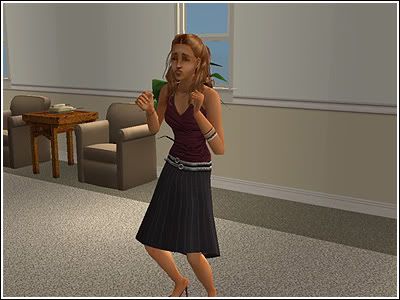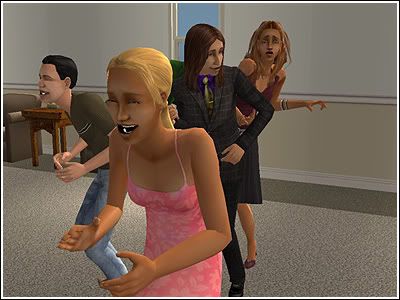 Adios! Thanks for reading :)