Last time in the Corleone household, Kaye was named heir, married a BV Twikki Island local named Jim, and the first baby of generation three, Apollonia, was born. And I also found a Godfather font to use for my teasers :)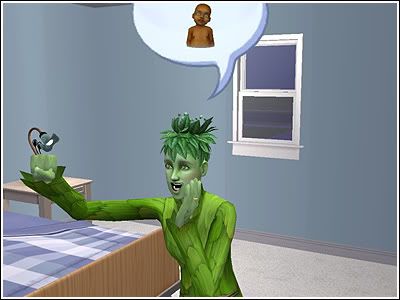 Anna is a big fan of the new baby.
OH HOW WEIRD.
Ash
: Here, you take it.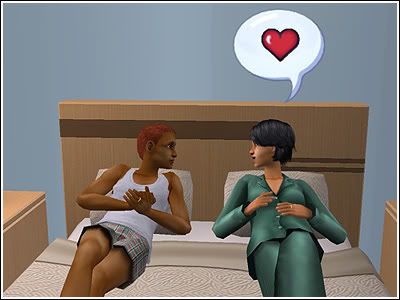 Kaye
: I love sex.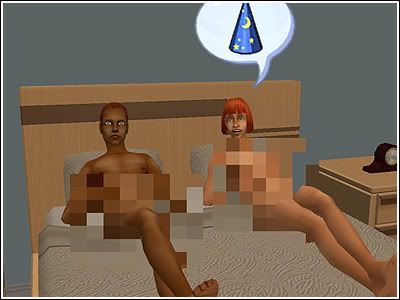 So... Jim is a romance Sim with a low aspiration.
Redhead
: LOL, I can see your magic wand.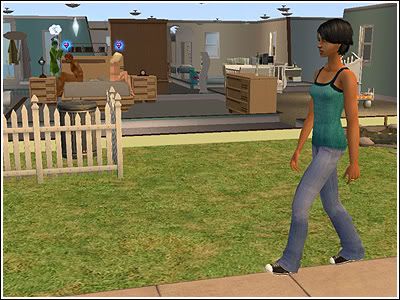 The blonde who just lost her virginity in the background is Heather Huffington. Kaye just got home from work. Hurry up and get dressed already!
I wouldn't want to sleep in that bed.
SURPRISE!
Ash
: Look, I don't know how many times I have to tell you this. DON'T CLOG THE DAMN TOILET!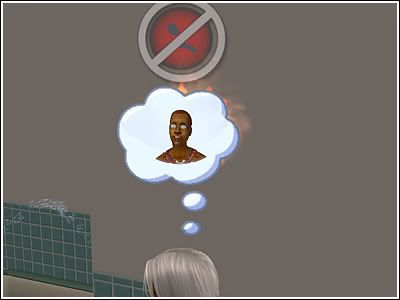 Ash
: I am so pissed that we're not enemies anymore!
Someone maxed a hobby, and I got a genie lamp!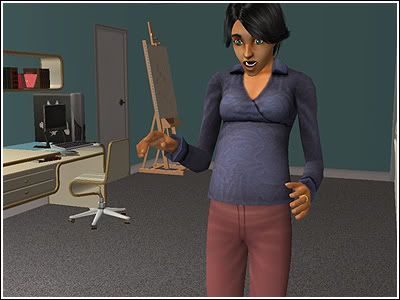 Kaye
: :O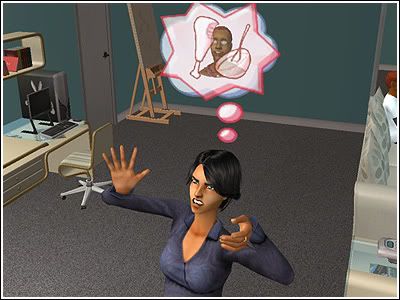 Kaye
:
I'M SO HUNGRY I COULD EAT A... OH HEY!
*hint: Jim is on the couch*
Demoted AGAIN. *facedesk*
Someday I will learn to ignore chance cards :P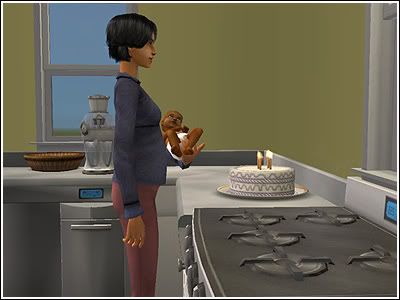 But nevermind that. It's Apollonia's birthday!
Also, don't mind the burning food in the stove *whistles*
Well, at least nobody died.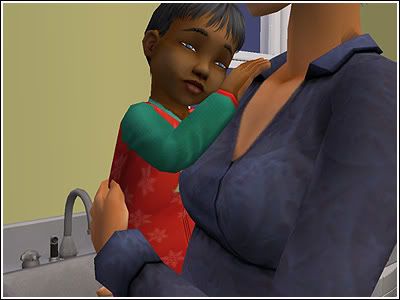 She's pretty cute, despite the fact that she looks like a boy right now.
Post-makeover toddler table shot :)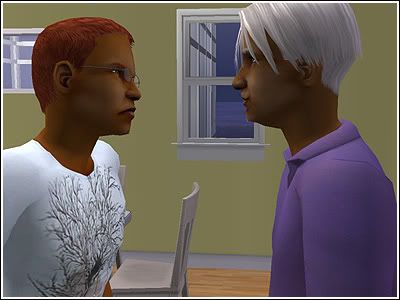 Ash
: Bitch, please.
Snowman...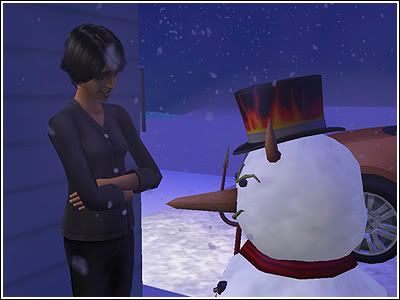 Evil snowman! :D
Look at how happy she looks.
Trying to teach Apollonia *something*... I think?
HI PENGUIN! :DDDDD
Anna: Look, you can't cup my breasts. I don't even like you!
This is going to turn out awesome, I can just tell.
Jim is such. a freaking. baby.
Willow
: Baby or not, I'd tap that.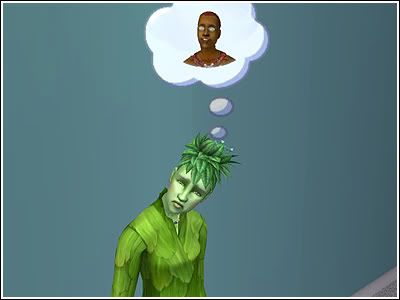 Anna
: My daughter married such a loser :(
*sigh*
Yeah, Anna's got a maxed body skill too.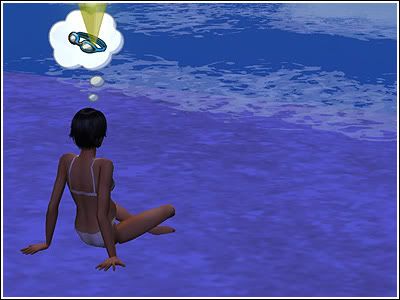 It doesn't matter what their motives are. "Watch waves" always trumps starvation.
Kaye
: Oh sure, I'll let you out. That's about it though.
Kaye
: Oh shit, I know this feeling...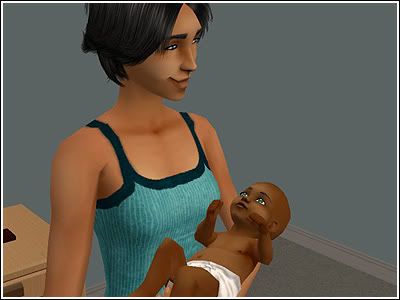 Another girl. Lucy Corleone, with Jim's skin and Kaye's hair and green eyes.
I'm feeling an overwhelming sense of deja-vu.
Explanation time.
Kaye's sister Maria is married to this guy, Joe Carr. He is in the culinary career as a cook of some sort.
Anna is in the oceanography career. Joe comes home with her in this deep sea diver suit all the time.
WTF GAME. THAT'S NOT EVEN HIS JOB.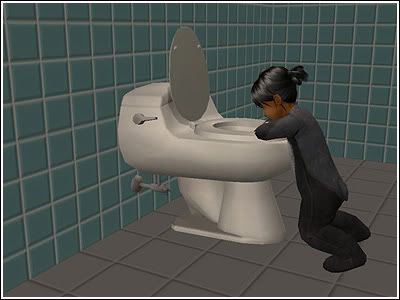 Well, I guess that's what happens when nobody pays attention to her.
Jim
: You want me to do WHAT???
Again... how unusual.
Anna
: Heeey, how am I supposed to kick his ass if he's in the bathtub?!
She stalked him until he got out.
Bathroom pictures are fun, y/y?
What a surprise.
OH HEY, IT WASN'T GOOD ENOUGH THE FIRST TIME?
LOL at Kaye and Apollonia in the tub.
Kaye
: Woo, yeah fight!
Apollonia
: *is lost in the shuffle*
Apollonia
: Why does my dad suck so bad?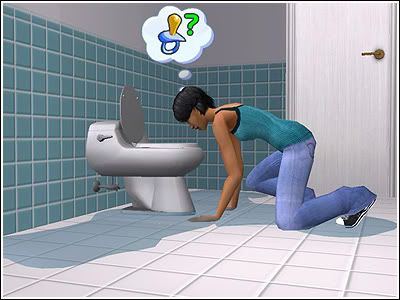 I'm pretty sure they did that with no help from me.
Anna
: I AM SO MAD AT THIS CUP RIGHT NOW.
I don't even know what that means.
Remember Willow? She got engaged to this guy.
That's some... awesome childcare, right there.
Anna
: Look, I'm best friends with Joe!
STOP BRINGING HIM HOME.
Time for another birthday.
And a prego pop, of course.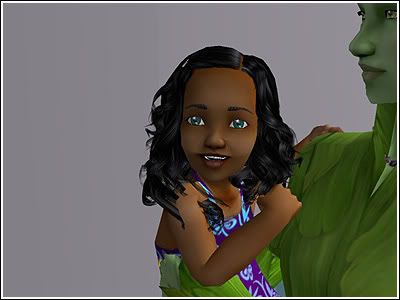 Aww, Lucy's cute too :)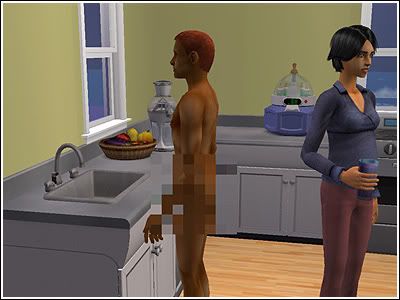 Dear Jim,
You have two bathrooms. They each have a shower AND a bathtub.
*facepalm*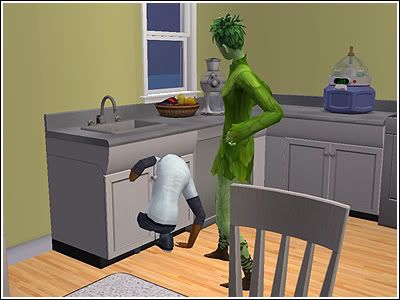 That looks awfully... uncomfortable.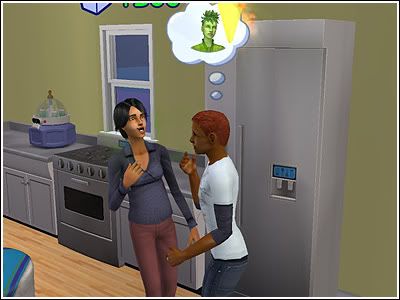 Jim
: I hate your mom so much.
Kaye
: LOL!
Another birthday? Okay.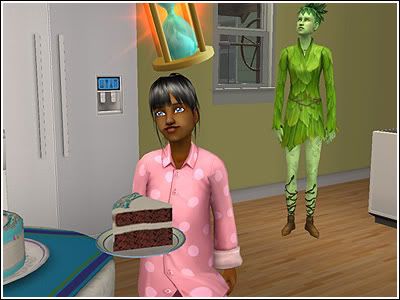 The first of many "grew up badly" memories to happen in this family, I'm sure.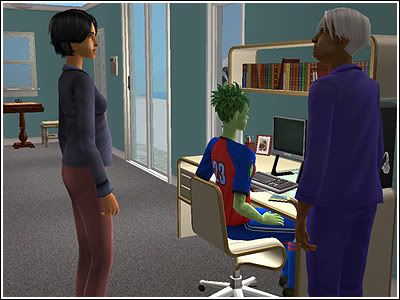 The house was getting awfully full so I moved Willow out. It's not like she did anything but ride that damn bike anyway.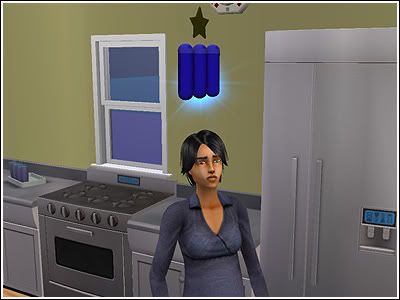 ILU, eggplant juice <3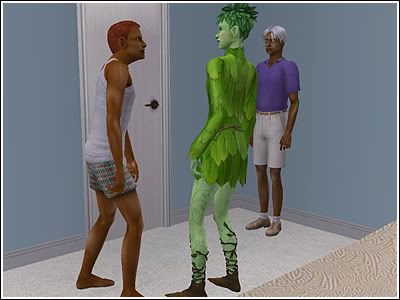 Hahaha. Ash and Anna are both just waiting around to torment Jim. They just keep queuing up actions :P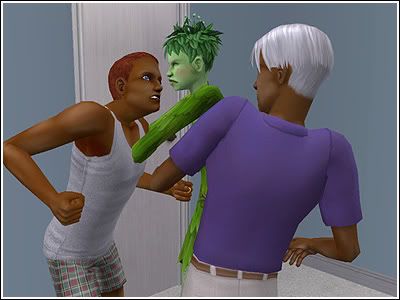 Look at how pissed they all are! LOL.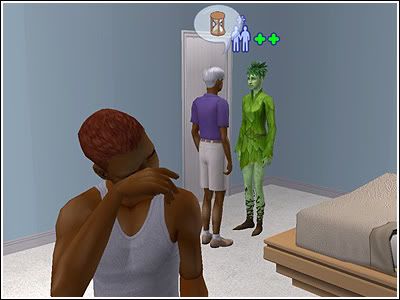 Ash
: He should really just grow up.
Anna
: Way to beat up on him *plus plus*
That's all for now! Thanks for reading :)
Next time on the Corleone Legacy: another baby, more birthdays, and who knows what other shenanigans will take place :)
ETA: I remembered that I promised Jim's stats, so here they are.
Jim Reeves
- Gen. 2 spouse
Romance/Popularity - Become Hall of Famer
Libra: s/n - 2; s/o - 7; l/a - 2; s/p - 6; g/n - 7
OTH: Nature
Turn ons/off: fitness, red hair/fatness