This is part of the Founder Challenge II over at
legacy_writers
. The winning Sim was made by
simrenity
.
Onward! :)
Hair
Peggy
,
Rose
, and
Raon
... all courtesy of the
booty
.
Kitchen
SIMcredible
,
Around the Sims 2
,
Holy Simoly

Bedroom
SIMcredible
,
Grand Trianon Set
from
ModtheSims2
,
Around the Sims 2
Living Room / Study
Holy Simoly
Nursery
Around the Sims 2
Bathroom
Around the Sims 2
Clothing/Accessories
migamoo, bunnylita, dragon_tfm, fanseelamb, HysterialParoxysm
at
ModtheSims2
Mods / Hacks
Autonomous Casual Romance [ACR]
Risky WooHoo
[MTS2 was down when I linked this, so it's just linked to the homepage. I'll link the hack directly when the site is back up]
No Friends Needed for Careers
Childhood Crush
Pregnancy Wear Any Outfit
by Squinge
University Final Clock
by JM Pescado
"Shop-at-home" hacked coat hook
by MaryLou and Numenor at MTS2
If any of these objects / hairs / anything are pay, get them from the booty! [paysites.mustbedestroyed.org]

ALSO! THE SIMS 2 WIKI HAS A VERY NICE LIST OF HACKS/MODS FOR THE GAME AND THEY ARE ALL LINKED.
The Wiki is found here:
http://www.sims2wiki.info/Content_List:Hacks_and_Hacked_Objects
Make sure you check for updated hacks if you click off of the Wiki. A simple Google search will do :)
I'll be updating this as I go. I don't really have a whole lot, and I'm already noticing a slight slow-down in my game, so I'm not sure if I'll keep the downloading up, but I'm keeping what I have until it really becomes a problem.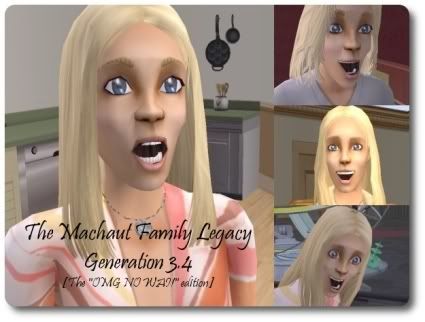 A few notes before the update starts:
- I now have ACR, Risky WooHoo, and the No Friends Needed hacks/mods. They are love.
- I've decided to start naming the parts "correctly", which is why this is "Generation 3.4" instead of "Part 2.4". It was getting a bit confusing.
- I still kind of suck at GIMP. But I'm okay with that.
Onward! :-)
I think next time, I'll upload the album without captions to TS2.com, then save and upload the images to Photobucket and then put them here. This is complicated... I need a life.
Now then. Welcome to Part 2.2 ;-)
----------------------------------------
-----------------------------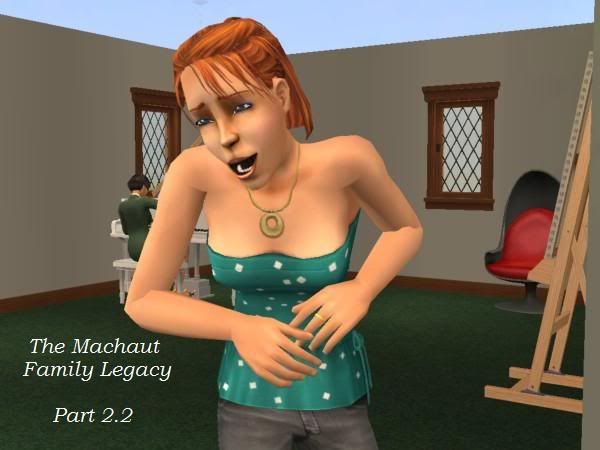 These pictures may or may not be out of order. I tried something different with the uploading this time [instead of uploading to TS2.com and copying the image locations, which is hotlinking and is BAD, I uploaded all the pictures to Photobucket... and they were all out of order]. Never fear, though, because I'm lame enough to put them back in order as best I can.