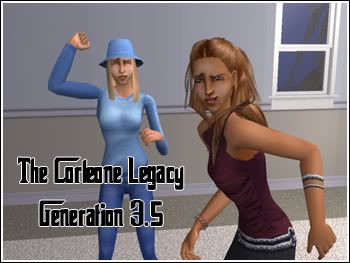 Welcome back to the Corleone Legacy!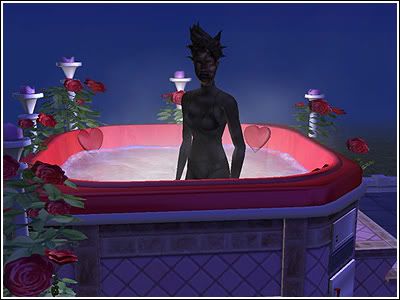 We'll start this update with a crispy dormie. Because all they do is sit in that damn hot tub.
Crispy Dormie
: WHAT IS MY LIFE.
Apollonia
: I personally believe that U.S. Americans are unable to do so because ah some people out there in our nation don't have maps, and uh I believe that our education like such as in South Africa and the Iraq, everywhere like such as, and I believe that they should, our education over here, in the U.S. should help the U.S. err should help South Africa and should help the Iraq and the Asian countries so we will be able to build up our future for our...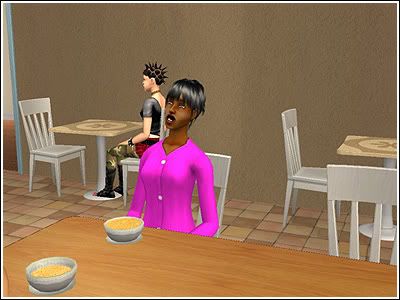 Apollonia
: *belch*
Work off that baby fat! Get the body point for the grade, woo!
I think Connie is the only Sim I've ever had that wasn't offended by the cow o.O
Y hallo thar, dead dormie.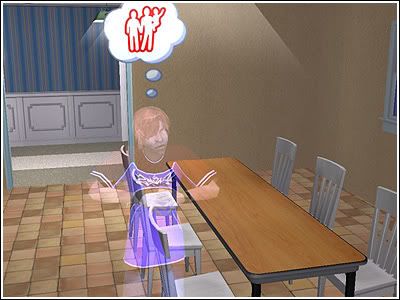 Dead Dormie
: YOU DIDN'T LET ME HAVE A FAMILY BITCH AND NOW YOU'RE GONNA PAY.
Yeah right, nobody would've married you anyway.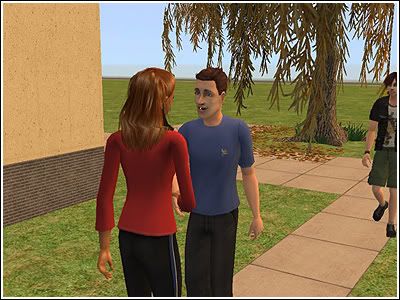 Connie
: HI.
Connie
: WATCH ME BUST A MOVE.
Blue Shirt Guy
: *is scared*
...really? There are like, 10 showers in this dorm.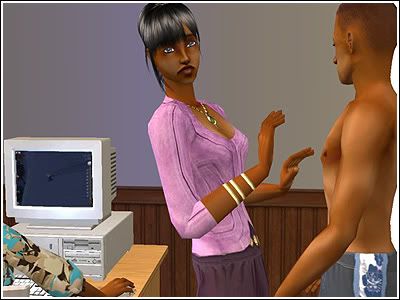 Apollonia
: WHAT, GO AWAY.
And then
Corbin
NOLAN Dallas gets all emo about it.
I have... NO... idea.
Random Dormie
: *shakes bootay*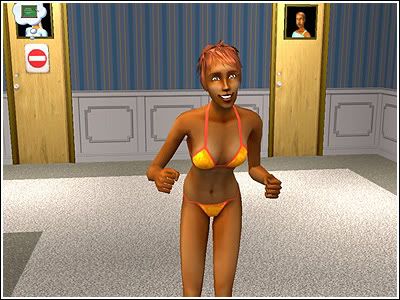 D: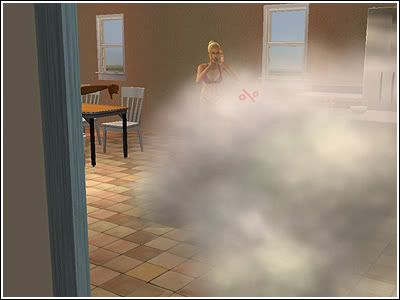 Wait, what's this?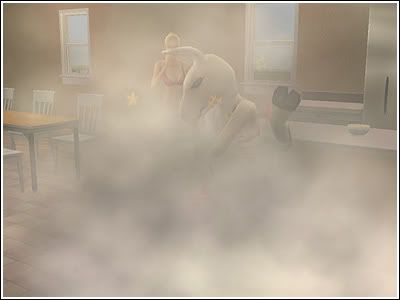 FURRY FIGHT!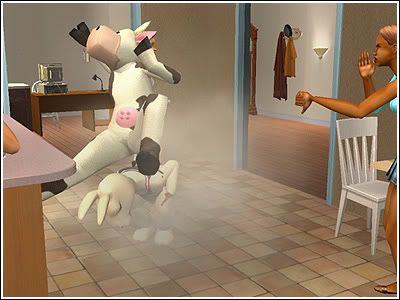 And THAT, folks...
...is the nail in the coffin.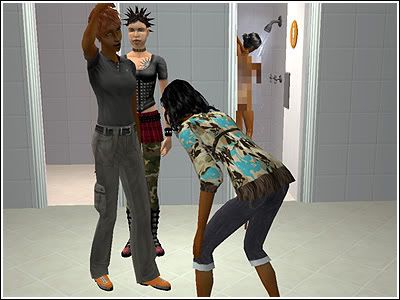 Oh hey Lucy, I forgot about you.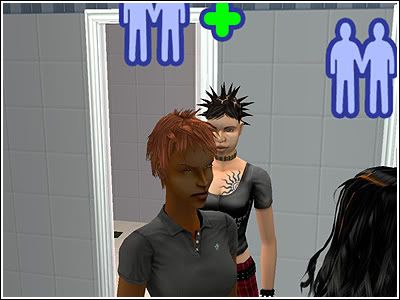 Random Dormie
: *scowl* *plusplus*
Yin...
...and yang.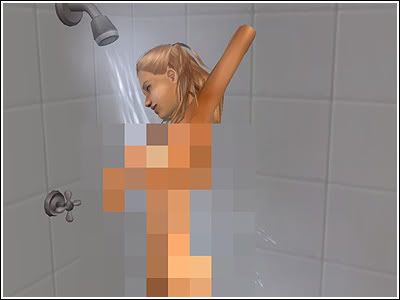 Semi-obligatory heir-in-the-shower shot.
LOL, and then she got stuck with the "WTF?" face the whole time she was dancing.
...MAXIS!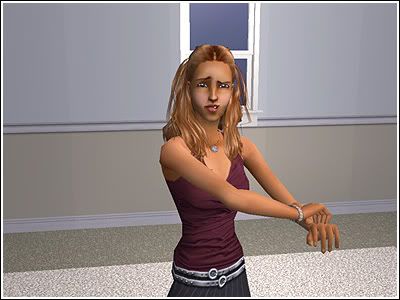 So, yeah. WTF face.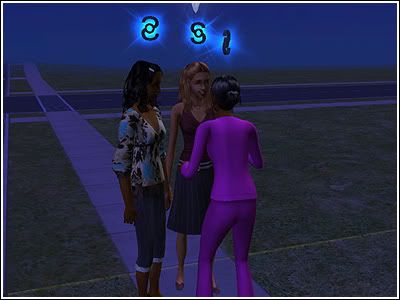 So... three college girls, on the street corner, with $ signs over their heads.
Please tell me you're all thinking what I'M thinking...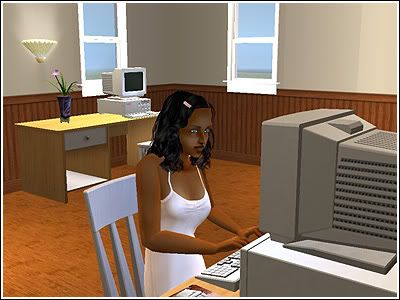 This picture is boring, so now it's time for..
~DANCE SPAM!~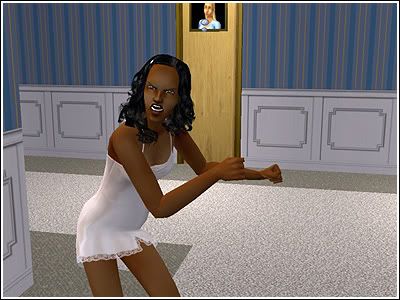 Cute, 'eh?
Lucy
: Oh hi, don't mind me, just in here to steal your clothes!
Darts, huh? Let's see if she's any good.
Huh. Looks like me when I play darts.
:(
Well then.
OH REALLY NOW.
Corbin
Nolan Dallas
: You're pretty hot.
Apollonia
: I KNOW RIGHT!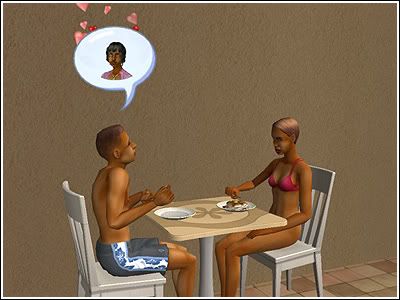 Nolan
: Too bad you're not hot like Apollonia.
Lucy
: *ANGST*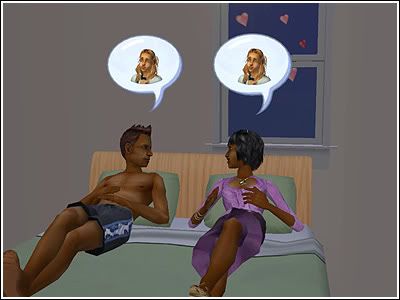 Apollonia
: My sister's really hot.
Nolan
: Ohhhh yeah :D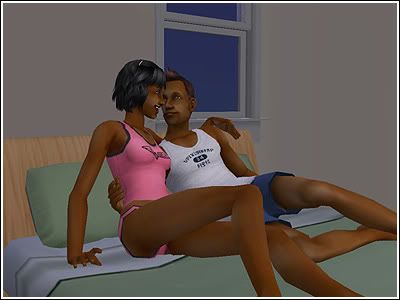 I'm uhh... gonna go now.
Hon, you have a room. With a bed. Inside. Where it doesn't snow.
The cheerleader likes to get all up in Random Dormie's personal space.
Because who doesn't like to have sex in front of all of their dorm-mates?
So I called up the vacation local from Takemizu Village. His name is Nicholas.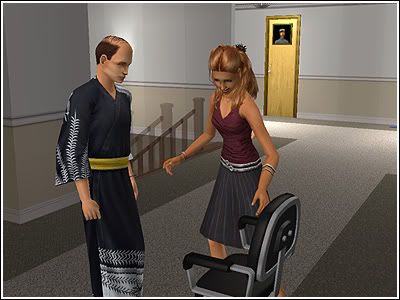 And then we take him upstairs to make him not look quite so middle-aged.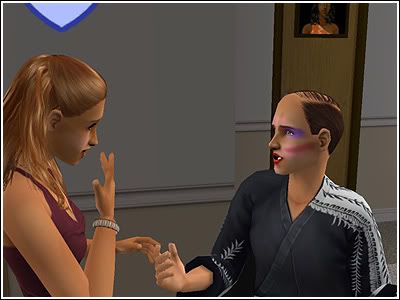 Fail.
Do-over!
Fail again.
Seriously? It took her FIVE TRIES to get him to look normal.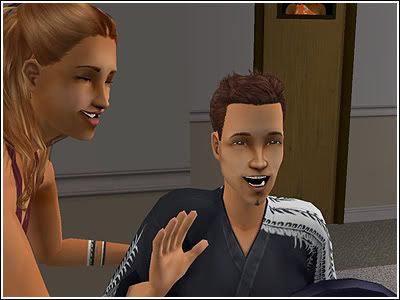 But see? Now he looks young again :)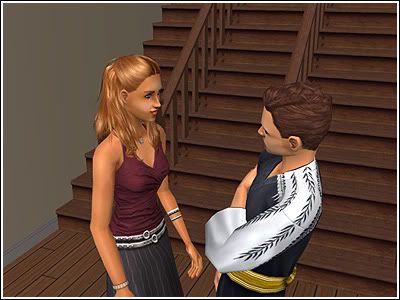 You go, girl!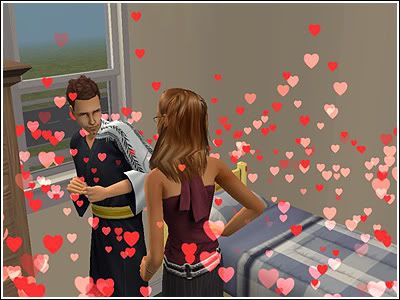 Once again - fail.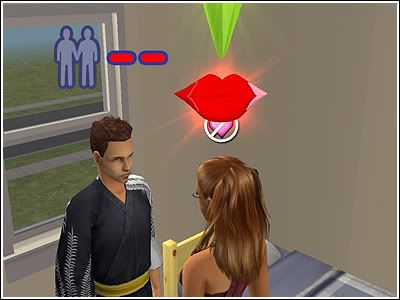 I changed Connie's turn-ons to "brown hair" and "facial hair" and gave her glasses because it's one of Nick's turn-ons.
They now have three bolts. Don't be fooled by the rejected first kiss.
Sizing her up, huh?
Connie
: I'm not so sure about this guy...
Connie
: He wouldn't even kiss me D:
...of course he will.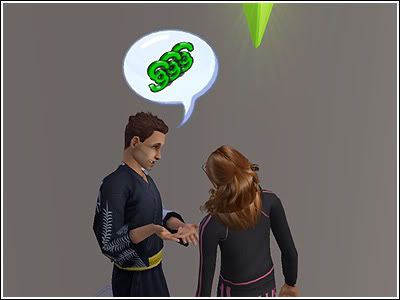 But it's okay, because he's loaded!
SCANDALOUS!
I interrupt this broadcast for a massive OH SHIT moment.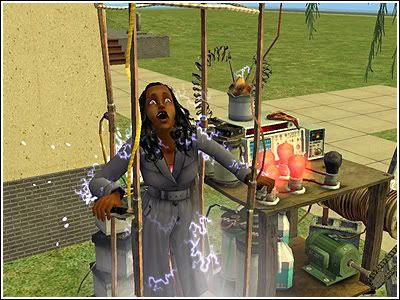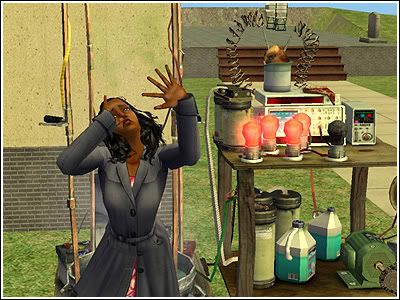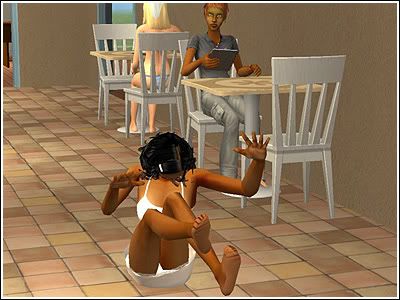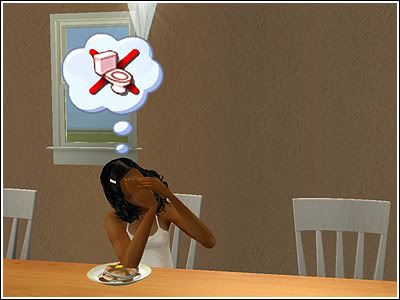 Yep. False platinum will do that to you.
And now, back to sexy time.
And a bathroom engagement, in their underwear. Why? Because we're classy like that :D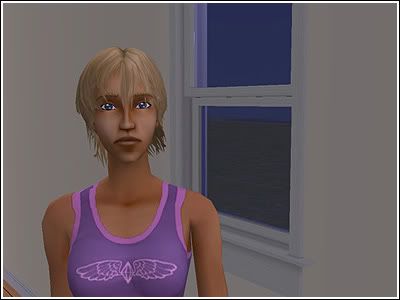 Hey there, cow mascot. You're *kinda* pretty.
TOO BAD YOU'RE A WENCH TOO.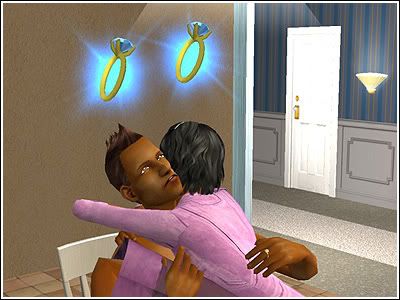 He looks so happy, doesn't he?
They'll live a nice life in the Simbin :)
Nolan
: Your woman is H.O.T.
Sexy time for EVERYONE, I guess. I'll just, uhh... be over here.
I don't know why I took this picture but look...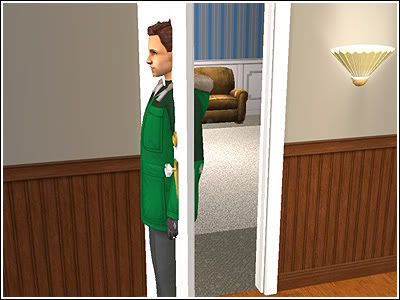 Nick is stuck in the doorway, hardcore.
Moar fight!
Vooooo Gerbits!
Umm... sorry for the instant ending here, but apparently I neglected to take any pictures when they actually graduated, so... they've graduated, and the next update will begin with Connie back at home!
Thanks for reading :D